Summer's a time of freedom and self-expression. We all experience it, in our own way. How can you may the Bacardi synonymous with the best moments of summer? The objective is to create a physical or digital activation or experience that will bring people together, where people feel free to be themselves, puts the power of music, dance and art to work.  
Strategy
UX/UI Design
Prototyping
Design Research
Product Strategy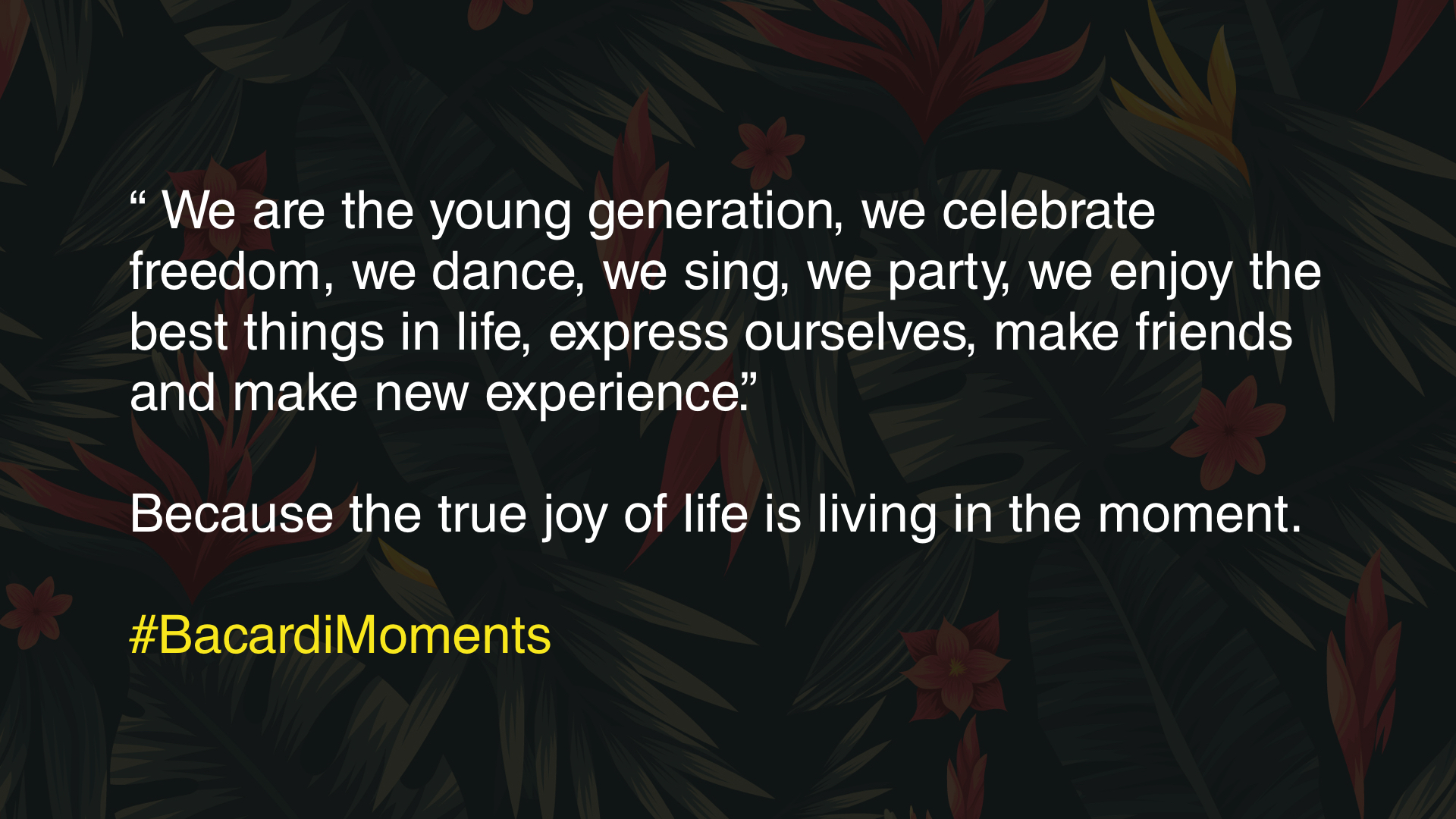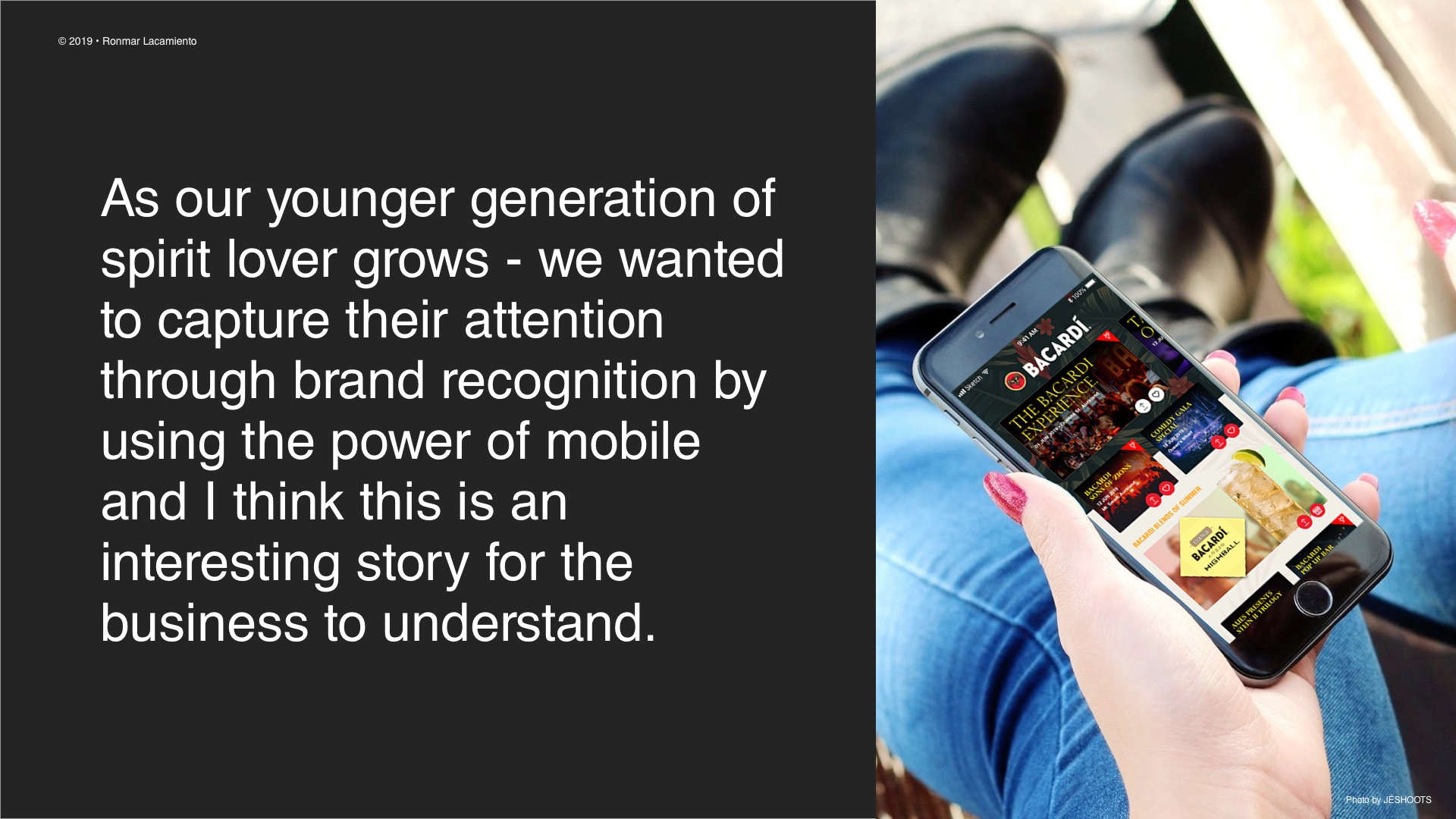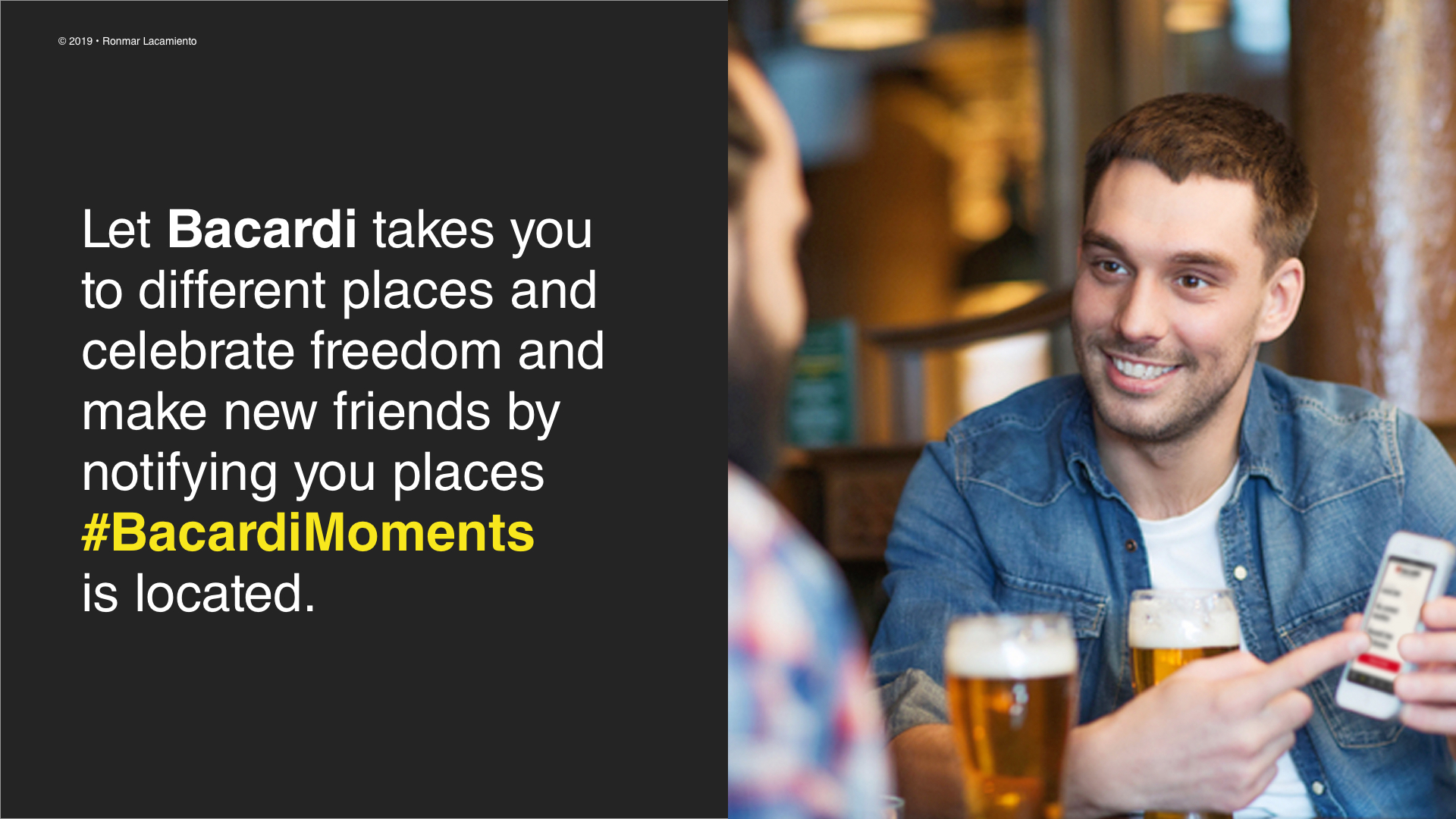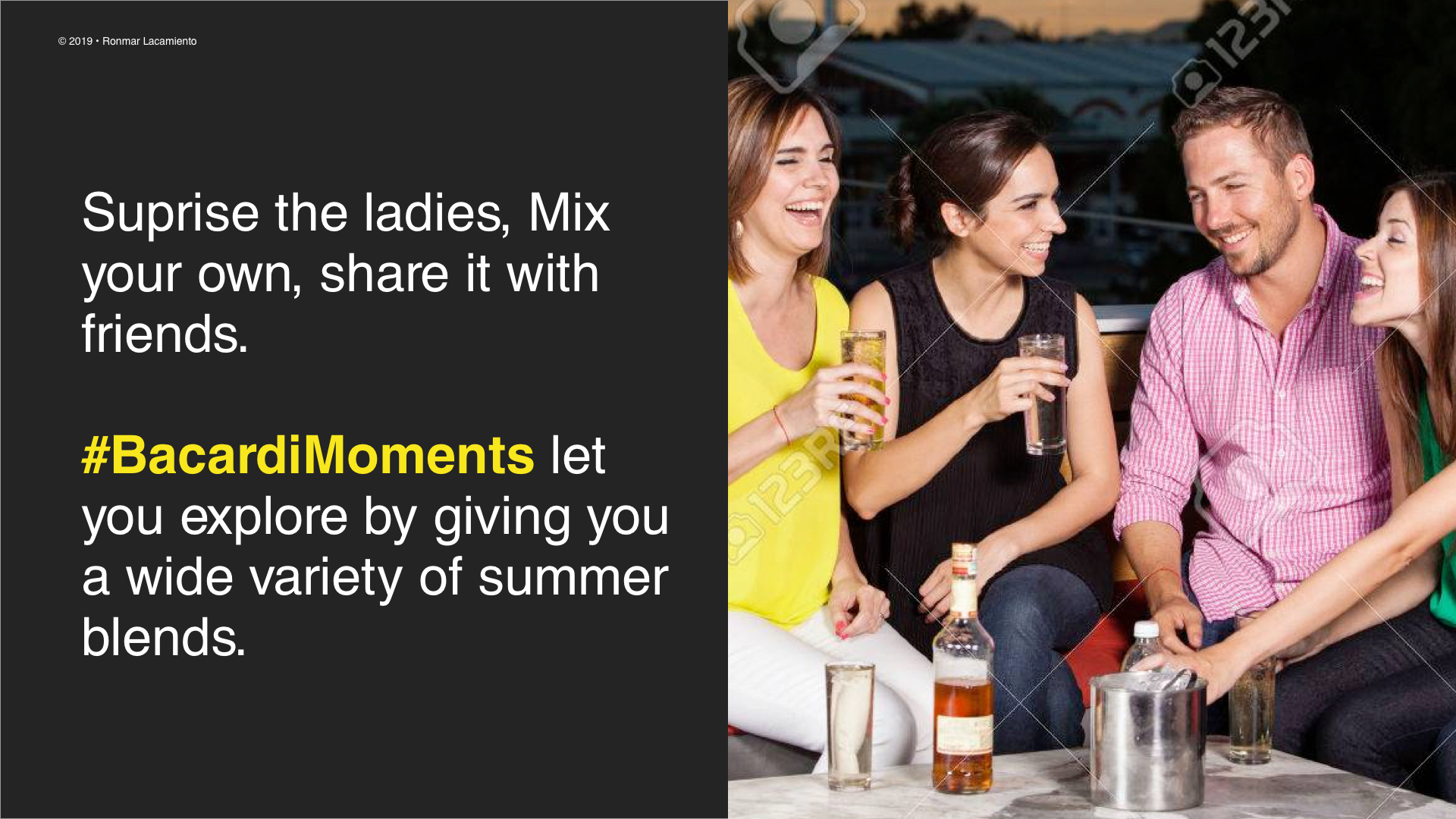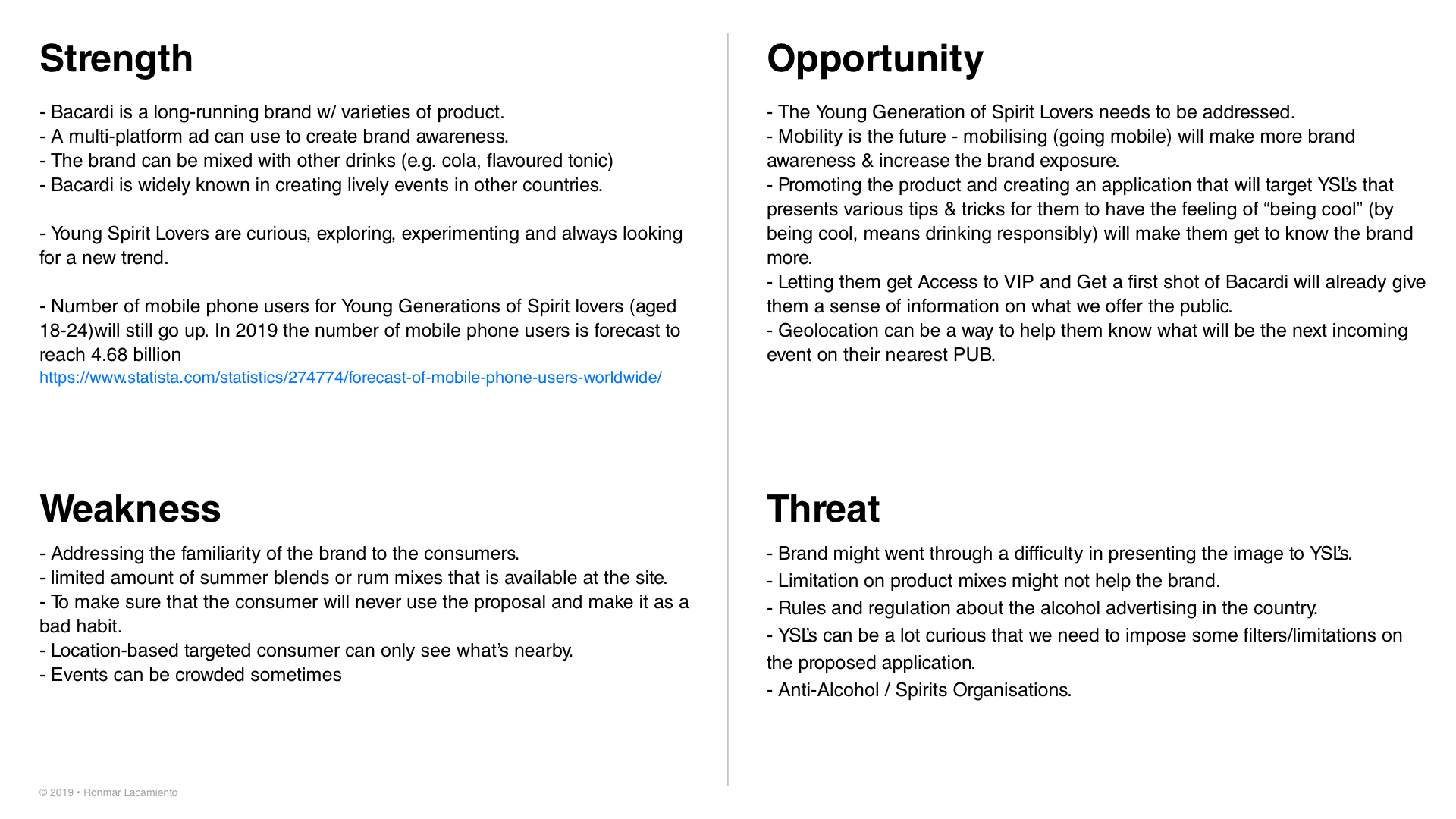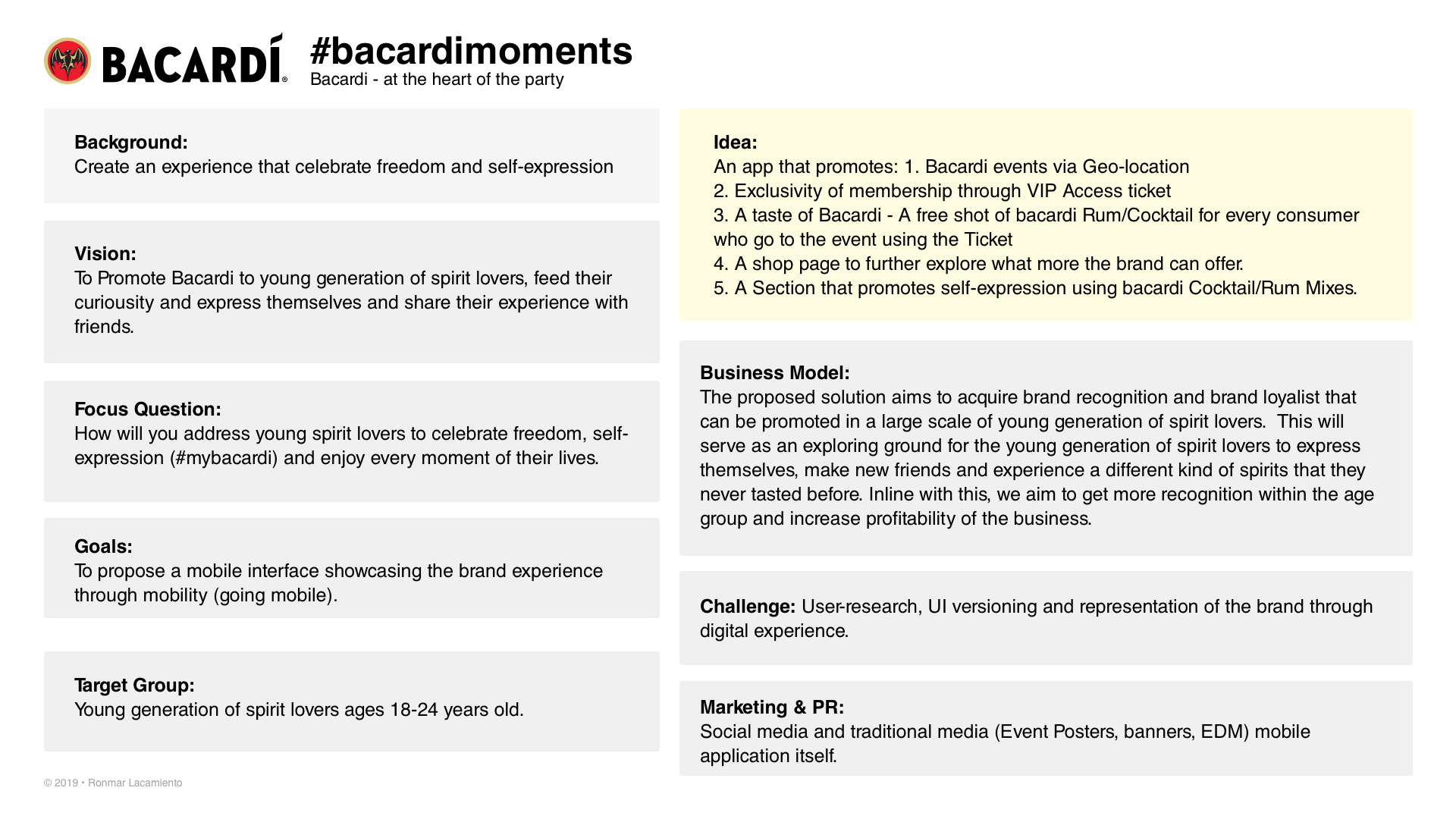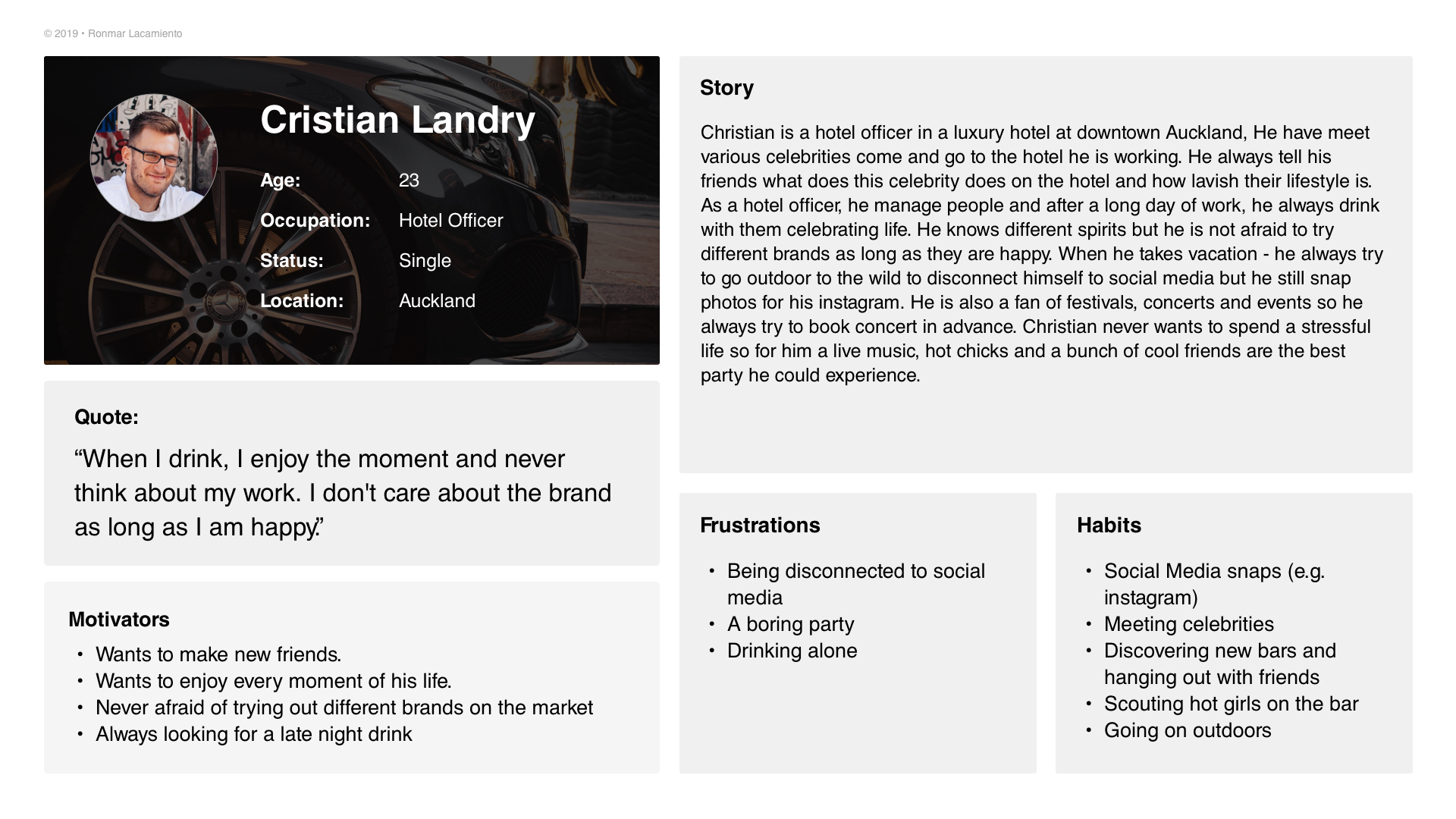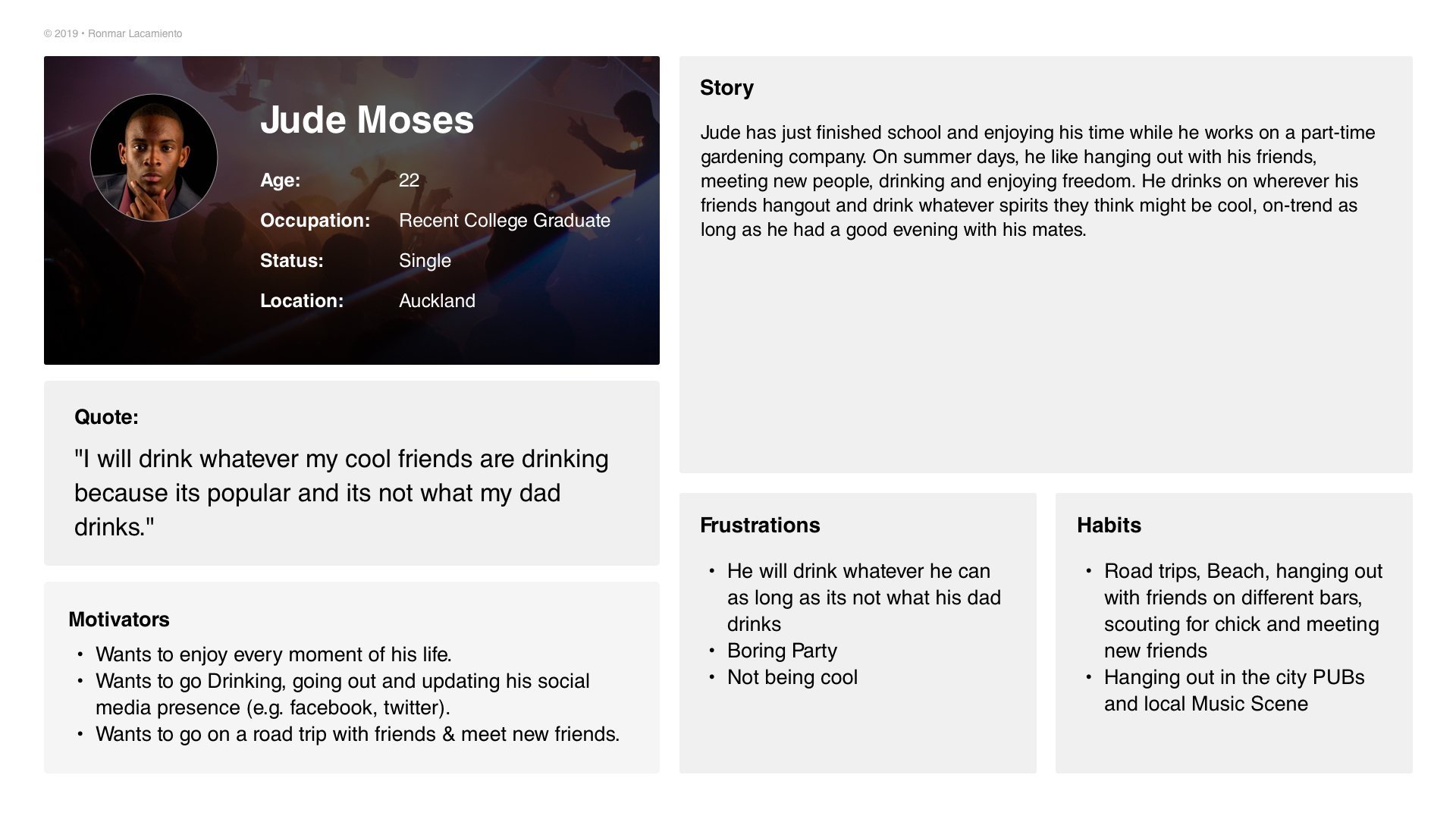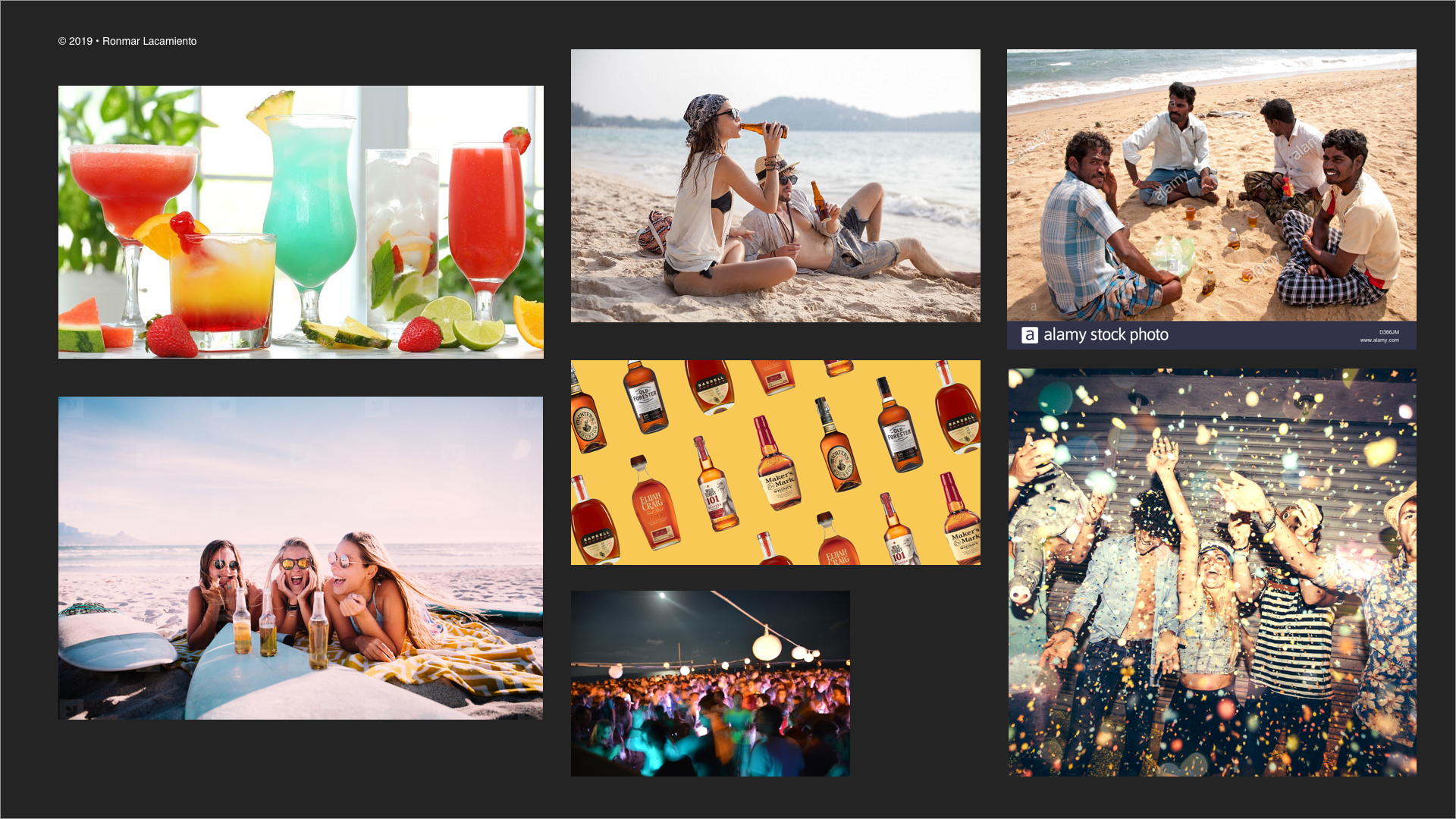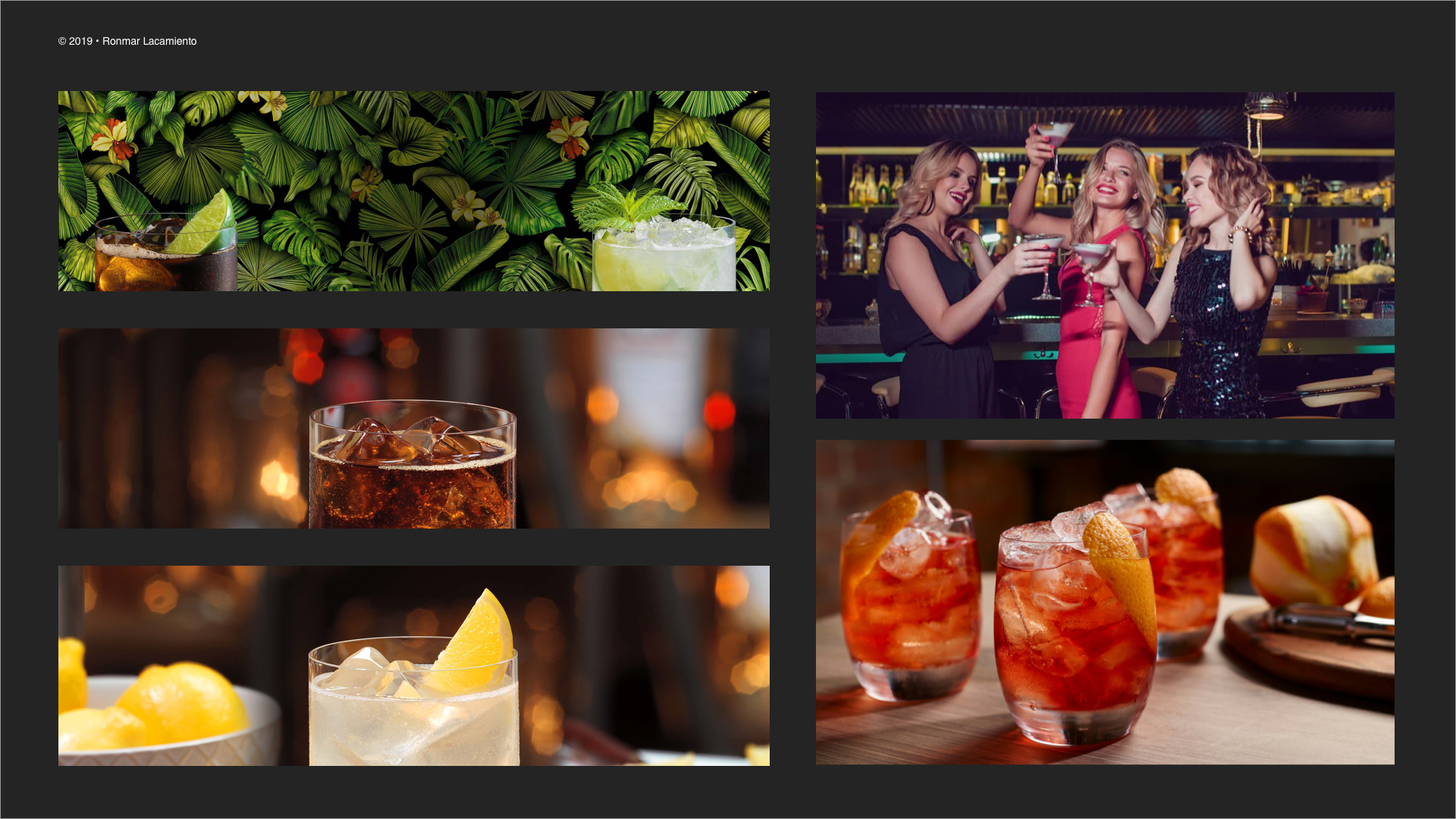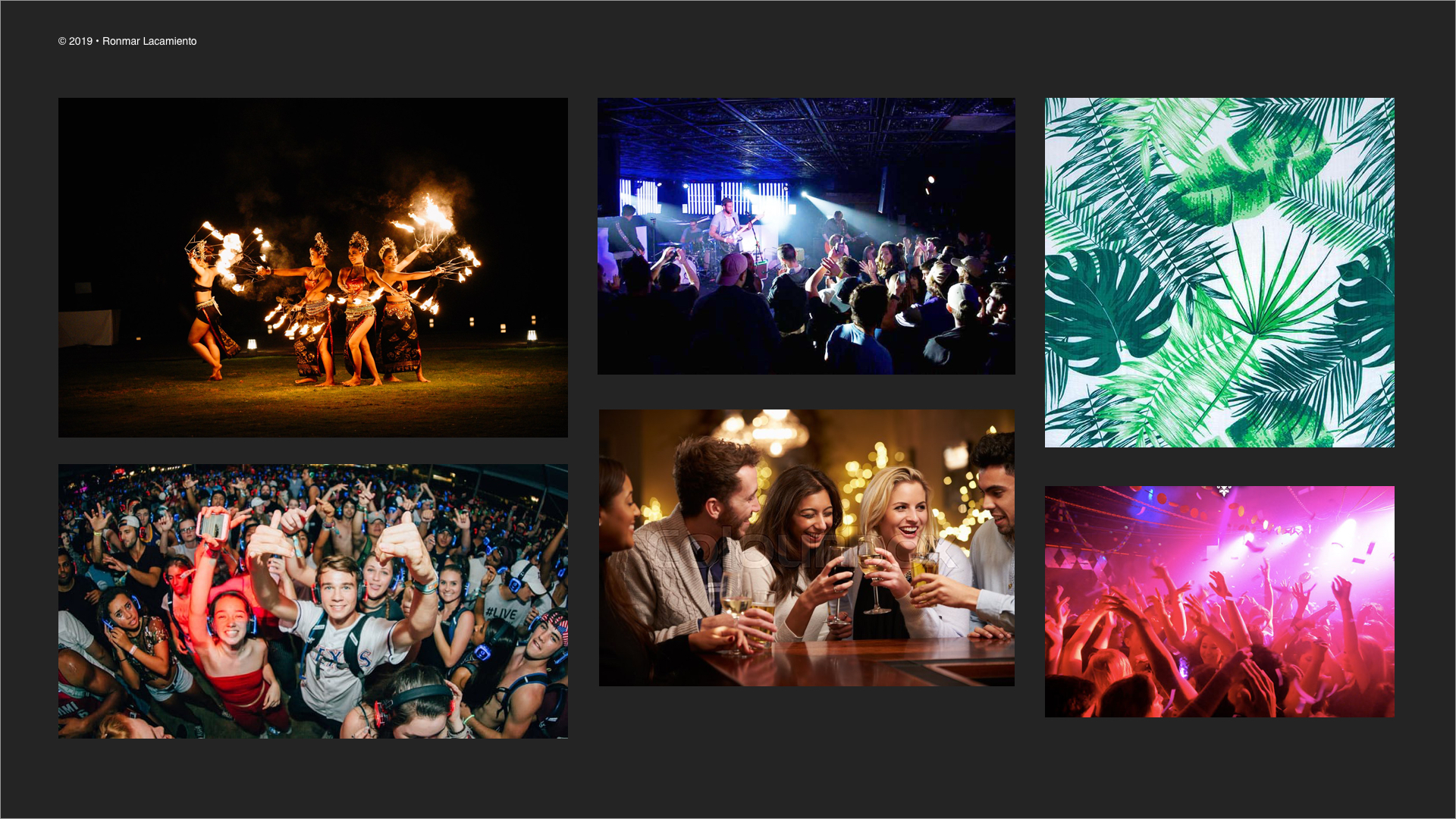 The pitch is to create a digital experience to capture exact audience group in making use of modern technology and mobile device. the Idea is to trigger event notification and give an exclusivity to users giving them a VIP Pass treatment to enjoy the moment.
Hi-fidelity prototypes with interaction presented to D&AD and the concepts of the product virality including a proposed SWOT of the promotion and the technology limitation.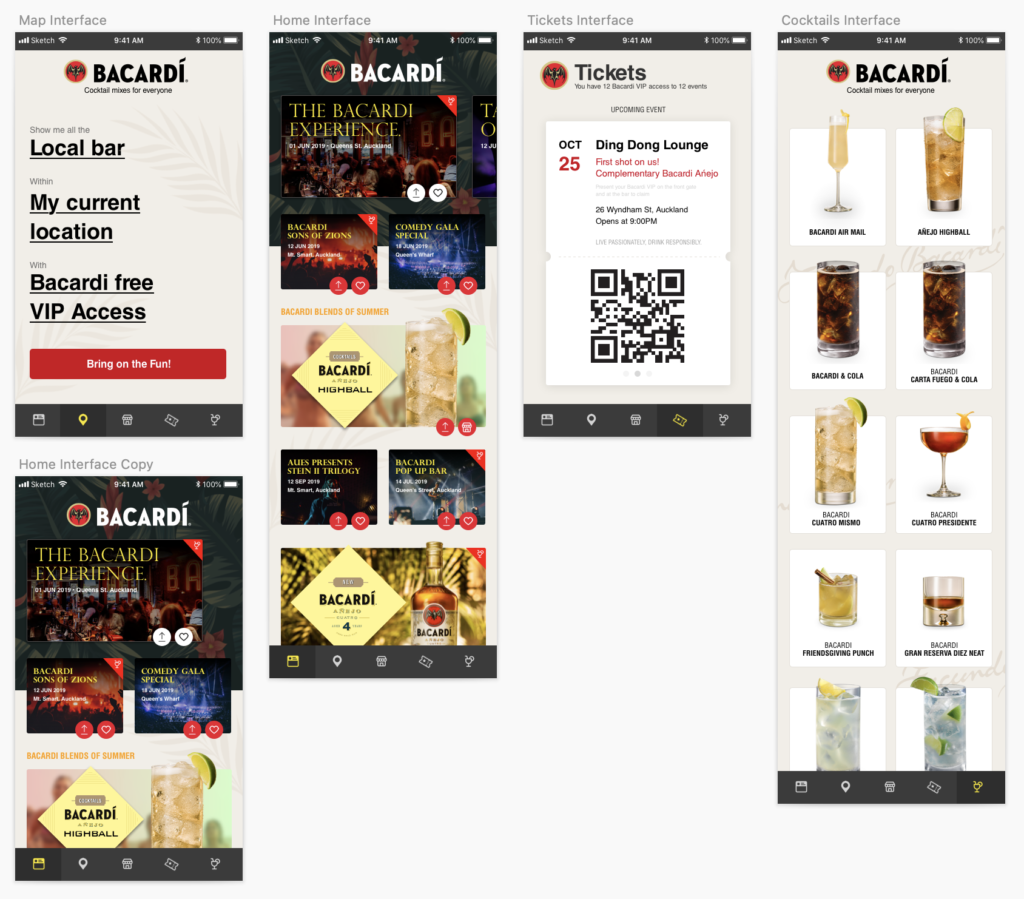 The design is well-received in the whole demo and presentation and although it is not continued to the development phase, it is a good learning curve for me to practice my interaction design skills and to create an end-to-end product idea that could be pitched to companies. 

This also hones my skills as a UX designer giving a good practice of UX design process. Feedback is also an essential part of the design as my peer designers give feedback and brought influence into the final design.